Best Vending is proud of its service record. Our customers appreciate the difference when it comes to the important issue of service, reliability and quick response time to all service calls. Emergency service is available 24 hours a day, 7 days a week.

To insure minimal down time, Best Vending has preventive maintenance program, scheduled equipment checks and wireless monitoring solutions.





CASHLESS VENDING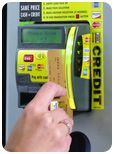 Best Vending machines can be installed with credit card acceptors which gives our customers the ability to purchase items using coins, currency along with Credit or Debit cards.





GREEN INITIATIVES





Green Initiatives include machines that save you money with the Energy Star rating, LED lighting, motion sensors,
Vending Misers, recycle containers and recycling programs. Our new vending machines use less energy and more
environmentally friendly refrigerants.










BILL RECYCLING - PAYS CHANGE BACK IN BILLS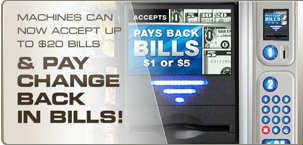 Bill Recycler sets a new standard for consumer convenience. Best Vending machines can accept denominations of
$20, $10, $5, $1 and coins, paying change back in bills and avoiding heaps of change in your pockets.






GUARANTEED DELIVERY SYSTEM






No more product jams! Golden Eye uses a special infrared technology to ensure that your products vend properly. Customers are guaranteed their product or a instant refund. With this technology, you'll avoid service calls, failed vends and frustrated consumers.









HEALTHY VENDING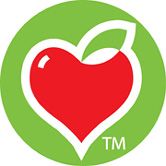 Best Vending is dedicated to providing healthy and nutritious snacks and refreshment options for our locations and customers. We are always looking for new healthy options for our customers to enjoy.






VENDING FOR SCHOOLS



Best Vending has complete working knowledge of the "Missouri Eat Smart Guidelines". Best Vending currently services several school districts and have references available.






CUSTOM MACHINES WITH YOUR COMPANY GRAPHICS



Our state-of-the-art equipment can be designed and fronted with your company logo or products